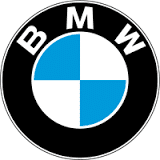 According to news reports, there is a current recall for 230,000 BMW vehicles to replace potentially dangerous Takata air bag inflators. These inflators can explode with too much force and spew shrapnel into drivers and passengers. At least 16 deaths and more than 180 injuries have been blamed on the problem.
This recall covers certain 3 series cars from 2000 to 2002, some 5 series cars from 2001 to 2002, and some X5 SUVs from 2001 to 2003. BMW says the vehicles may have had a driver's air bag replaced with a Takata inflator after a crash or in a previous recall.
A manufacturer has a legal responsibility to produce safe and reliable products. An injury involving product liability can be devastating to a family. Whether it is lost wags from missing work, medical expenses or even property damage, you need a personal injury lawyer to help you navigate your next steps.
A personal injury lawyer with experience in Product Liability
If you have been injured by one of these vehicles, or another type of product, we can help you. We have experience with these types of cases and will get you the compensation you deserve. Call our office today at 864-235-4999 or complete this online form and we will get in touch with you.