The 2015 Yamaha Viking VI contains a hazard that could cause the wheels to loosen or fall off which could lead to a wreck and serious personal injury or death, according to a recall announced by the Consumer Product Safety Commission.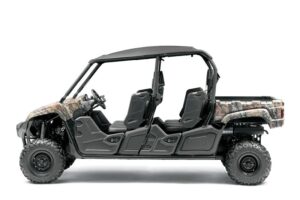 The wheels on the Viking VI could fall off or loosen causing the operator to lose control and wreck. The operator or passenger could become injured or potentially killed.
The recall involves the 2015 model and it involves approximately 3500 units.
The recall asks consumers to take the vehicle back to a Yamaha dealer for repair.
Also, the recall advises consumers to stop using the 2015 Viking VI immediately. There have been no injuries or deaths reported as of the date of the recall.
If you or a family member have been seriously injured in an accident involving the wheels of the Yamaha Viking VI falling off or becoming loose, then please call the Thomas Creech Law Offices in Greenville, SC at 864-235-4999 for a free consultation.