If you are looking for an injury lawyer in Greenville SC, the legal professionals at the Thomas Creech Law Offices are here for you. We represent families across the upstate dealing with serious personal injury cases. Whether you are looking for someone as specific as a lawyer for your car wreck, premises liability lawyer or a medical malpractice lawyer, contact us to discuss your case. We offer a complimentary consultation and want to hear your story.
Injury Lawyer in Greenville, SC
A lawyer committed in his local Greenville community
Thomas Creech is an attorney who has been serving the Upstate community and winning cases since 1998. Designated as a National Trial Lawyers of America Top 100 Trial Lawyer in the area of Civil Plaintiff for the state of SC, Mr. Creech is also a native of Greenville. He grew up here and attended Greenville County public schools. Upon high school graduation he attended the University of South Carolina in Columbia to complete his undergraduate degree. He continued his education at the University of South Carolina School of Law and graduated with his degree in Law in 1997.
Mr. Creech has experience in the following types of serious cases:
Motor vehicle wreck
Injuries occurring at a business or residence
Defective products
Medical malpractice
False arrest
Wrongful death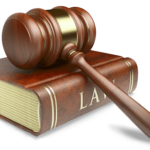 Focus. Determination. Experience.
Whether negotiating a settlement or trying a case in front of a jury, Mr. Creech fights hard for his clients and their families. Since 2003, when he started his private practice, Mr. Creech has spent his legal career helping people and their families all over the Upstate including Greenville County, Spartanburg County, Anderson County and Pickens County. Learn more about Thomas Creech.
Injury lawyer in Greenville, SC
We will fight for you!
Do you think you are in need of a lawyer?
Call us today to discuss your case. The consultation is free.
Greenville (864) 235-4999 or Toll Free 1(877) 236-4999
A serious injury to a family member can be difficult for the whole family. In addition to dealing with your pain, you may incur unexpected costs that may be detrimental to your family. You may have incurred lost wages, medical bills, and even property damage. If you or a loved one has been hurt, call today for a free consultation. Even if you're not sure you have a case, we invite you to call and discuss your experience.
Still unsure? Check out this list of Frequently Asked Questions that we get from our clients.