A Spartanburg, SC moped fatality claims high school student last week. A 17-year old Spartanburg High School student died after being involved in a moped crash on his way home from work. According to the coroner, the student died at the hospital from open head trauma.
He was riding his moped when it was hit by a vehicle at the intersection of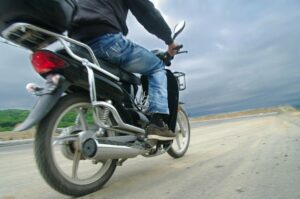 around 11 p.m., according to Spartanburg County School District 7 officials.
On Monday morning, students and staff members gathered at the school flagpole to remember him. His mother called him, 'an angel on Earth'. His coworkers said he 'Was a bright young man and a very hard worker.  He was always willing to go above and beyond to provide exceptional customer service to our guests.'
According to the South Carolina Department of Public Safety, in 2014, there were 767 moped collisions resulting in 32 fatalities.
Have you been injured in a moped accident? Moped accidents can cause very serious personal injury and as talked about above, can even cause a fatality. You may be eligible for compensation under the law. Contact us today to discuss your legal options. We offer a free consultation!