The Gree dehumidifier recall has been announced due to the dehumidifier causing fires. On November 29th, the most recent Gree Dehumidifier recall came after consumer reports of fires and property damage. Brand Name units in the recall include Frigidaire, Soleus Air, Kenmore and others. This recall was first announced in September 2013, updated in October 2013 and expanded in January 2014.
According to the Consumer Products Safety Commission (CPSC), the dehumidifier units can overheat, smoke and even catch fire, posing serious fire and burn hazards to users. There have already been over 2,000 reported incidents of the dehumidifiers overheating. There has also been about 450 fires reported, that has resulted in more than $19 million in property damage, according to the CPSC.
The Gree Dehumidifier recall is for units purchased from January 2005 through August 2013 for between $110 and $400 at the following retail locations: AAFES, HH Gregg, Home Depot, Kmart, Lowe's, Menards, Mills Fleet Farm, Sam's Club, Sears, Walmart and other stores nationwide as well as in Canada, and online at Amazon.com and Ebay.com.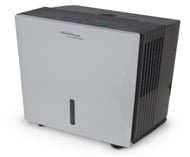 What should you do?
Consumers should immediately unplug and stop using the recalled dehumidifiers and contact Gree toll-free at (866) 853-2802 from 8 a.m. to 6 p.m. ET Monday through Friday or online at www.greeusa.com and click on Recall for more information about a refund.
To see a complete list of all units affected from this recall, visit the article CPSC Gree Dehumidifier Recall .
Was your home damaged by a fire that was caused by a Gree dehumidifier? If you have sustained any damage from one of these dehumidifiers you may be eligible for compensation. We can assist in determining whether a fire that injured you or your property was caused by a dehumidifier in your home. Greenville SC Personal Injury Lawyer Thomas Creech is ready to discuss you situation with you today. Contact our office as soon as possible by either calling 864-235-4999 or completing this online form. We would like to meet with you and discuss your potential case. We want to help you. Call now for a free case evaluation or free consultation.