A wrong way car accident can change the lives of those involved in an instant. These car accidents usually occur in the early morning hours or late at night. The also usually occur on the weekends, and frequently involve impaired drivers. This type of accident occurs when a car has entered onto the exit ramp of a highway or interstate. Furthermore, the driver continues to travel in the wrong direction. A wrong way car accident is typically more severe, causing more damages, and frequently fatal. We represent people injured or killed in a wrong way car accident.
WRONG WAY CAR ACCIDENT LAWYER
What is a wrong way car accident?
The National Transportation Safety Board has defined a wrong way car accident as "a collision involving vehicles traveling the wrong way on high-speed divided highways." And the NTSB has also said that wrong way car accidents are some of the most serious accidents occurring on the highway so f the United States.
How often do wrong way car accidents occur?
Wrong way car accident do not occur frequently. In fact they comprise just 3 percent of accidents on highway interstates – or high speed roads. However, even though a wrong way car accident is not a frequent occurence, they often produce very serious injuries and fatalities. In fact statistics show that wrong way car accidents more often involve fatalities.
What are the most frequent causes of wrong way car accidents?
Impaired driving, such as driving under the influence of alcohol or drugs, or driving while extremely fatigued, is a major cause.  Also, older drivers who may be confused about the direction or entrance onto a highway ramp may also be a frequent cause.
Who can be held liable?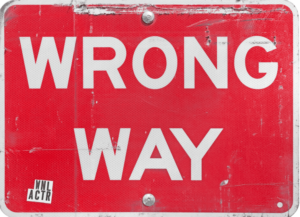 A driver driving his motor vehicle down the wrong way of a road can be held liable for such negligence. Also, a state agency may held liable as well if the agency has not properly labeled or clearly placed signs warning a driver that he or she is traveling the wrong way.  Also, a bar, restaurant, or other establishment that has over-served an intoxicated or impaired driver who goes on to cause a wrong way car accident may be liable as well.
Wrongful Death in a Wrong Way Car Accident
If there is a fatality, then the case is a wrongful death case. In wrongful death cases, under South Carolina law, a personal representative must appointed by the Probate Court. The personal representative, usually a family member, then will act on behalf of the Estate going forward in any motor vehicle accident claims.
Greenville car accident lawyer Thomas Creech is here to help you with your case. We represent people who have been injured in a wrong way car accident. We also represent families who have lost loved ones in wrong way car accidents. Our office offers bold, fearless, and compassionate legal representation to our clients. We will investigate your case. We will listen to you. And, once we determine what happened in your case, we will aggressively pursuit all those who may be responsible for the injuries, or even the loss of life.
For representation, please call our offices at 864-235-4999 for a free consultation.