Single vehicle accidents can occur in a number of ways and frequently result in devastating or catastrophic loss or personal injury to the driver or passengers in the single vehicle accident.
CONTACT OUR CAR WRECK LAWYER TODAY IF YOU WERE INJURED IN A SINGLE VEHICLE ACCIDENT. YOU MAY BE ENTITLED TO FINANCIAL COMPENSATION FOR YOUR LOSSES. 
A Single Vehicle Accident can occur in the following ways:
Defective road side shoulders
Lack of guardrail on road side
Defective road conditions causing accidents such as potholes
Water collecting on a road resulting in hydroplaning
Defective tires on an automobile resulting in tire blow out
Defective automobile design resulting in rollover or loss of control
Lack of maintenance of dangerous road conditions by highway department
Lack of repair of dangerous road conditions by highway department
Obstructions in the road side clear zone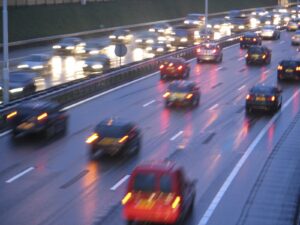 Single vehicle accidents require investigation and you need an advocate on your side to help you make your case. Retaining qualified, experienced legal counsel quickly after a single vehicle accident will help your case later on.
The Thomas Creech Law Offices has represented people injured in single vehicle accidents. To find out more about your legal rights after you or a family member have been injured in a single vehicle accident, call our office now to arrange for a free consultation.
Thomas Creech has been representing clients in auto and truck accidents, medical malpractice cases, slip and fall injury cases and product liability cases.