Greenville car wreck lawyer Thomas Creech fights to obtain financial compensation for those seriously injured in motor vehicle accidents. Mr. Creech represents people and families in the following types of motor vehicle accident cases:
Car wreck
Pedestrian accident
Bus wreck
Moped accident
Train accidents
ATV accidents
Wrongful death arising out of a car wreck
YOU MAY BE ENTITLED TO SUBSTANTIAL FINANCIAL COMPENSATION FOR THE INJURIES YOU SUSTAINED IN THE CAR ACCIDENT. CALL US NOW TO PROTECT YOUR RIGHTS!
Lets talk solutions.
Have you or a family member been injured in a car wreck? If you don't know where to start, or what to do, call our local Greenville, SC, car wreck lawyer and lets talk solutions.  You have been injured through no fault of your own by another driver. Your medical bills are piling up and more bills are coming in the mail every day. You are in pain and hurting while you try to recover from your injuries. You are unable to work and may not be able to ever work in your same job again. Your family's bills need to be paid. Your children need your help and your family's needs are not being met. Call the Thomas Creech Law Offices at 864-235-4999 in Greenville and lets talk solutions.
A car wreck can change everything.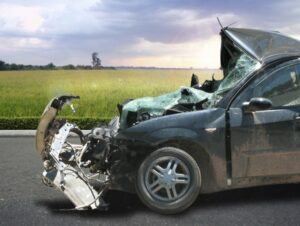 Everyday, we represent clients who have been injured in automobile accidents. We understand what you are going through. We've seen the tragedies. We've seen the negligence.  A sleepy truck driver makes a wide turn, colliding with a car, permanently injuring a young woman.  A teen talking on a cell phone slams her car into a family's minivan.  A man has too much to drink and drives away from a bar, causing a deadly accident.
South Carolina roads are full of bad drivers and South Carolina has some of the most dangerous roads in the country. When drivers choose to be careless, they can cause terrible injuries, life-long pain and suffering, and even death. Car wreck injuries can be devastating for families, especially if the main bread winner is seriously injured or killed. The medical bills alone can be overwhelming. As a result, a car wreck lawyer can help you deal with the aftermath of an accident.
Wrecks can be caused by:
Careless driving
Reckless driving
DUI drivers
Distracted driving
Inattentive driving
Cell phone driving
Poor highway maintenance
Why you need an experienced car wreck lawyer
Thomas Creech represents people hurt by negligent behavior everyday. First of all, a car accident is not an "accident". It is the fault of carelessness or negligence.
Henceforth, we are here to hold these bad drivers accountable for the injuries and damages they have caused, while fighting for all the monetary compensation our injured client is allowed to receive under the law.
Insurance companies can be difficult to deal with. However, we understand insurance company tactics and can fight to protect your rights. Let us help you so that you can focus on recovery and taking care of yourself and your family.
Wrongful death from a motor vehicle wreck
The Thomas Creech Law Offices has represented families who have lost loved ones in wrecks involving automobiles and semi-trucks. Sometimes, a wreck may have led to a claim of wrongful death. In these cases, we are able to represent the family in both the motor vehicle wreck and in Probate Court.
Contact the Thomas Creech Law Offices to meet with an experienced car wreck lawyer. Call 864-235-4999 today for a free no obligation personal consultation. We represent people hurt by negligent drivers all over the Upstate of South Carolina including Anderson County, Pickens County, Greenville County, Laurens County, Newberry County, Oconee County, Union County, Cherokee County, and Spartanburg County. Let us help you during this difficult time.
Do you have questions? If so, read our list of  Frequently Asked Questions  from clients. Or give us a call and we will be happy to help with answers.
Related Pages: