A truck accident can cause you very serious permanent personal injury. You may be entitled to a substantial financial settlement. Act now and call us today for a free consultation. Let's talk solutions.
Experienced Greenville SC truck accident attorney Thomas Creech can tell you that traffic accidents involving 18 wheeler tractor trailers are unlike other types of automobile accidents. There are many truck wreck causes and these accidents are very serious and usually cause permanent injuries and often even death.
At the Thomas Creech Law Offices, we enjoy representing individuals and families in truck accident cases.  Mr. Creech is a member of the Association of Plaintiff Interstate Trucking Lawyers of America (APITLA), an organization and network of attorneys across America that work on trucking cases. Mr. Creech also works to continuously stay up to date on the latest in trucking accident litigation.  Over the years, and after having worked on truck accident cases, he has become experienced in this area of the law and has learned about special rules that apply in truck accident cases.
On a congested, busy highway, tractor trailers must be operated with the utmost of care. Because of their weight and size, these "big rig" tractor trailers require a greater stopping distance than a normal size automobile requires. Interstate 85 runs through Greenville SC and it seems that almost daily there is a tractor trailer accident on that busy interstate.
And in addition to all the normal rules of the road that all motor vehicles must follow, tractor trailer trucks must also comply with federal trucking safety regulations. As part of a tractor trailer case, Greenville SC truck accident attorney Thomas Creech will investigate the accident to determine if the tractor trailer violated federal regulations.
Trucking companies also owe it to the traveling public to hire professional qualified truck drivers. A professional truck driver who is experienced and qualified is a much safer operator than an unqualified or untrained driver. The Thomas Creech Law Offices, as part of its case investigation, will seek to determine whether truck driver error was a cause of the accident and whether the truck driver was properly trained and qualified to drive the big rig that in the accident.
An experienced truck accident attorney can help
You may have questions about what to do after you have been involved in a car wreck with a tractor trailer. For example, you may want to know "should I talk with the trucking company or the insurance company representative?" "Should I hire my own lawyer?" "What does the trucking company owe me for the damages they have caused me?"  You also probably have medical bills and are unable to work while you recover. Your family's needs may be going unmet because of the injuries the trucking company caused you. These problems need solutions and you need an experienced, hard-working trucking accident attorney on your side to help you recover maximum compensation.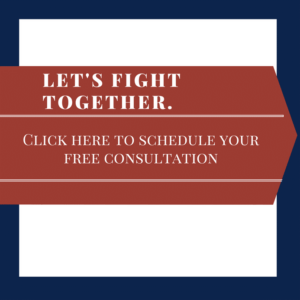 If you have been injured in a car accident with a tractor trailer injuring you, Greenville SC truck accident attorney Thomas Creech can provide you with legal representation and work to find the solutions to your legal problems. Mr. Creech is experienced in handling cases against trucking companies.
The Thomas Creech Law Offices has represented families who have lost loved ones in motor vehicle accident cases involving claims of wrongful death. And we are able to represent the family in the truck accident case as well as in Probate Court.
Call today for a free personal consultation with Greenville SC truck accident attorney Thomas Creech
We represent people hurt in truck accidents all over the upstate of South Carolina including Anderson County, Laurens County, Pickens County, Greenville County, Oconee County, Cherokee County, and Spartanburg County. You know you have legal problems. Let's talk solutions. Call today 864-235-4999  or toll free 877-236-4999 to arrange a free no-obligation consultation.
Read Other Common Truck Accident Topics: