Here are some questions you should consider in choosing a Greenville personal injury attorney:
What experience does the personal injury lawyer have in my type of case?
Has the lawyer ever tried a case in front of a jury?
How much trial experience does the lawyer have?
Will the lawyer be available to speak with me about my case?
How often will I hear from the lawyer's office about my case?
Do I like the lawyer?
Do I feel that the lawyer will represent me to best of his or her ability in this case?
Is the lawyer a hard worker?
After an accident, you may find yourself in pain, unable to work, with mounting medical bills and expenses piling up. Therefore, you need to choose a lawyer that understands the problems you have. The Thomas Creech Law Offices does understand and we want to help you. Our job is to provide a solution to your legal problems, hence giving you one less thing to worry about.
Hiring a Greenville personal injury attorney to represent you is a very smart decision.  An experienced attorney will be able to provide you the best chance for a successful result. However, when you are choosing a personal injury lawyer, always remember that no lawyer can guarantee you a certain outcome in your case.  Every case is different and a result in one case may not be the same result in your case. In fact, simply because a lawyer has obtained successful results in other cases does not guarantee that the lawyer will be able to obtain a successful result for you. Above all, you want a lawyer that will work hard, be your advocate, and help find solutions to your legal problems. We are an experienced firm fighting for our personal injury clients.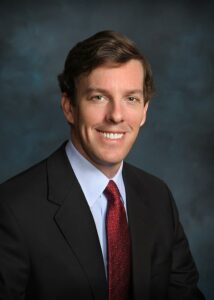 Choosing an attorney may at first seem difficult, but if you know what questions to ask the task will become simplified. At the Thomas Creech Law Offices, we promise every client that we will work hard and put forward our best efforts with their situation. Additionally, we enjoy what we do and have experience working on many different types of personal injury cases.  We aim to find solutions for your legal problems. Trust your case with us so that you can focus on getting better, recovering, and getting on with your life.
Contact the Thomas Creech Law Offices if you are looking for a Greenville personal injury attorney. We will meet with you and present your legal options at no cost to you.
Call 864-235-4999 today!
ACT NOW TO PROTECT YOUR RIGHTS!
YOU MAY BE ENTITLED TO SUBSTANTIAL FINANCIAL COMPENSATION FOR YOUR INJURIES.
---
Learn More