When we talk about ending teen driver fatal car accidents, you are probably thinking it was their fault. However, not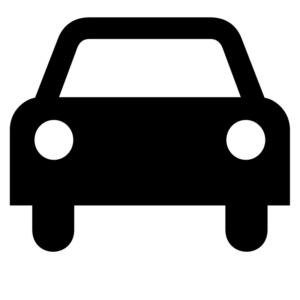 every teen killed in a car accident is responsible for the accident. There are many times when another driver, defective road conditions, or other causes not the fault of the teenager cause a car accident fatality that just happens to involve a teen aged driver.
Yet motor vehicle accidents can also be caused by risky driving behaviors such as texting while driving, cell phone use, impaired driving, or extreme speeding that are characteristic of teen-aged drivers.
When a teenager becomes old enough to drive an automobile, and earns his or her license, it can be a moment of joy and freedom for the teenager; but it's likely a moment of immense worry for the parents of that teenager. Car accidents are the number one killer of teenagers in the United States. Deaths from teen driver fatal car accidents make up more deaths in teens than cancer, disease, suicide, or violence. In fact it's been reported that six teenagers die every day in car accident fatalities. That is a very scary statistic. Contributing to this trend is that teenagers are risky by nature. Yet, its also comforting to have the knowledge that car accidents kill teens.  Armed with this knowledge, parents, schools, community members, law enforcement, and safety advocates can work together to stop the scourge of teenagers dying in car accidents.
Our friends at Safe Kids World wide have launched a campaign to reduce and raise awareness of teen age fatalities in car accidents. And what is really fascinating is that teen driver fatal car accidents can be reduced. Safe Kids has recently issued a report about ways to reduce teen driving deaths.
What are your family's rules for safe driving?
Did you know that when a teen drivers and his parents set out formal rules for safe driving, and put those rules in writing, the teen is more likely to follow those rules? And when a teenagers follows those written out rules – entered into between the teen and his parents – teens are less likely to be involved in fatal car accidents. That is great news.
Risky behaviors get teen drivers in trouble. What are those risky behaviors? Texting while driving, driving while under the influences, and not wearing seat belts are the primary risk factors. Speeding and driving at night are also risk factors.
So what are 7 rules that teens should follow? Here is a list that will reduce the risk of a fatality:
 Wear seat belt every time – all occupants of the car, passengers included;
 Don't drink and drive;
Limit the number of passengers in the car;
Don't text while driving;
Follow the speed limit;
Only drive in the dark after extra practice;
Be a leader-speak up when a driver is driving unsafely;
So what should parents do to help reduce teen driving fatal car accidents?
Talk with your teenager and friends of your teenager;
Establish rules and put those rules in writing;
Enter into a formal agreement with your teenage driver about safe driving;
Model safe driving yourself;
Train your teenager how to drive safely at night;
Create a culture of safety at your house, with your teen's friends, at your teen's school and church.
Make sure your teenager gets 50 hours of supervised driving experience in a variety of situations.
Taking these concrete steps will reduce the chances your teenager will be killed in a car accident.
At the Thomas Creech Law Offices, safe driving is important to us and we think it should be important to everyone. Therefore, we would like to offer a COMPLIMENTARY formal agreement that you can use with your child. Contact our office at 864-235-4999 and we will draft your personalized copy today.