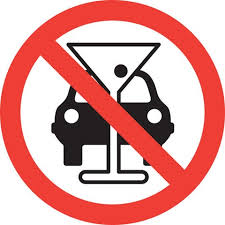 When Greenville personal injury attorney Thomas Creech receives a call about legal representation for a client injured by a drunk driver, he immediately begins to put his legal knowledge and experience in action to assist clients in these very serious and potentially very complex cases.  From his office in Greenville, SC, personal injury lawyer Thomas Creech begins to quickly and thoroughly formulate legal strategy and take steps to put his injured clients on firm footing for the legal fight ahead. Attorney Thomas Creech stands ready to deploy all of the knowledge and experience he gained as a prosecutor from 1998-2003 putting drunk drivers in jail.
The Thomas Creech Law Offices represents people injured by drunk drivers in car accidents.  Drunk driving cases can involve both the civil justice system and the criminal justice system. Not only should the drunk driver go to jail for what he has done, a drunk driver should also pay monetarily for the harms that he has inflicted upon another person. As a former prosecutor, attorney Thomas Creech saw firsthand that drunk driving is a tremendous problem in our society causing serious personal injury and claiming the lives of innocent people thus permanently impacting families.
Drunk driving cases usually involve many parts of the legal system and usually involve more serious personal injuries, longer hospitalizations, and death. Often times, in the immediate aftermath of the drunk driving accident, an injured person or family member,  has to deal with law enforcement, victims rights advocates, insurance adjusters, hospitals, medical providers, and even potentially probate court.
Now the Thomas Creech Law Offices seeks to hold drunk drivers accountable in the civil justice system, seeking to recover compensation for the personal injuries they have caused. When representing people injured by drunk drivers, attorney Thomas Creech strives to recover monetary compensation for injured clients and help clients make it through the legal maze these cases involve.
The Thomas Creech Law Offices is here for the victims suffering from injuries caused by drunk drivers and here to help those injured by drunk drivers navigate through the court system-both criminal and civil – during a very difficult and emotionally trying time.  If a drunk driver has injured you or your family member in a car wreck, call us at our Greenville SC personal injury law offices and let us put our experience and knowledge to work for you and your family. Contact the Thomas Creech Law Offices today at 864-235-4999 if you have questions about drunk drivers, the legal system or any other personal injur legal matter you may have.